Career Coaching with Andrea Harding
Over 10 years' of experience
Established Bristol-based coach
Hello and a very warm welcome to your Career Coach Bristol service. This website will help you find out more about the career coaching and life coaching I offer.
At this point in history, I believe coaching has an enormously valuable role to play. During the recent events of lock-down and the Covid pandemic, I'm sure you have been impacted in many different ways. One thing is for sure; our lives are now different, and the resulting changes in your work and life might have started you thinking about some coaching support.
Career Planning: You may be experiencing some of the following situations:
Facing redundancy
Unclear job security
Unsure whether to change career direction
Undecided if you should undertake further training/education
Breakdown in relationship
Heightened anxieties
Juggling home working and home schooling has proved almost impossible
There is lots of information on this website, but as a starting point I offer you a 1 hour initial consultation. This session enables me to get a picture of your overall situation and clarify the core challenges you are facing. It's also a 'chemistry' meeting to make sure you feel comfortable working with me.
Here are my areas of expertise and experience (but in no particular order!).
Career Coaching – Redundancy and New Career Path
In these dynamic times of living through Covid-19, you may be experiencing worrying times about your career. Redundancy may be looming, or maybe you want to seize this opportunity to make some changes to your working life. Coaching support in these kinds of situation will be very helpful in helping you sift 'the wood from the trees' and get a clear plan of action. Our initial session will start to formulate the plan and give you some clarity, and then you can take things from there.
Career Coaching – Re-structures and when you are new in a post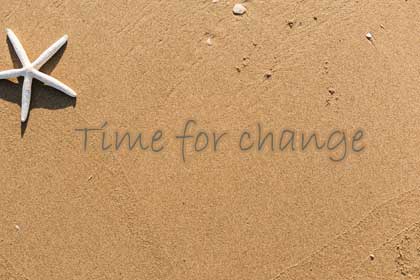 Organisations are having to adapt very quickly to the changing economy, resulting in organisational re-structures, and exploring new markets and ways of working. As a result, you may find yourself unexpectedly redeployed in your organisation. Maybe you are required to take up the mantel of a much more demanding role, or given a role that requires drastically different knowledge, or in a job that just doesn't fit very well for you. Having career coaching support thorough this period can be invaluable to help you manage the bumps and capitalise on emerging opportunities. Our first session will be to take stock and work out what needs to happen to gain job fulfilment.
Life Coaching – When you are experiencing difficult personal circumstances

You may be experiencing upsetting and challenging personal circumstances such as divorce, children leaving home, illness, responsibilities of older parents or even bereavement to name a few of life's twists and turns. If you are struggling with something personal, some life coaching may well be the right support for you (rather than counselling). Our first session together will be your chance to 'download' what has been circling in your mind. I will be your objective 'reflective mirror' to help you gain a different perspective.
Working with me- Zoom and face to face

These days I work predominantly on Zoom so it doesn't matter where you are located. If you don't have the technology to use Zoom, we can always use the telephone. When it's safe to do so, I will also offer face to face work from my Bristol office.
Whatever your reason for clicking on my website, I genuinely hope you have managed to keep safe and well, and hope to hear from you. Just drop me a quick email and I will respond within the day.
Best Regards